I've released a couple of new WordPress plugins recently which I thought I'd waffle on about.
Theme Reset
I had a situation not too long ago on a WordPress MultiSite site I run where I had deleted some themes but there were still some sites using those themes. I needed to reset all the sites to use the same theme, but there wasn't an easy way to do it. So I made a plugin.
And here it is: Theme Reset. There's not much to it; you have to be a network admin to get the option, and you can choose any installed theme. That's it.
Child Themes
The other plugin I released is also theme related. This one allows you to create a child theme from any installed theme. Just click "Create child theme" on the theme you want to be a parent, fill in a simple form and boom – the new child theme is created and installed.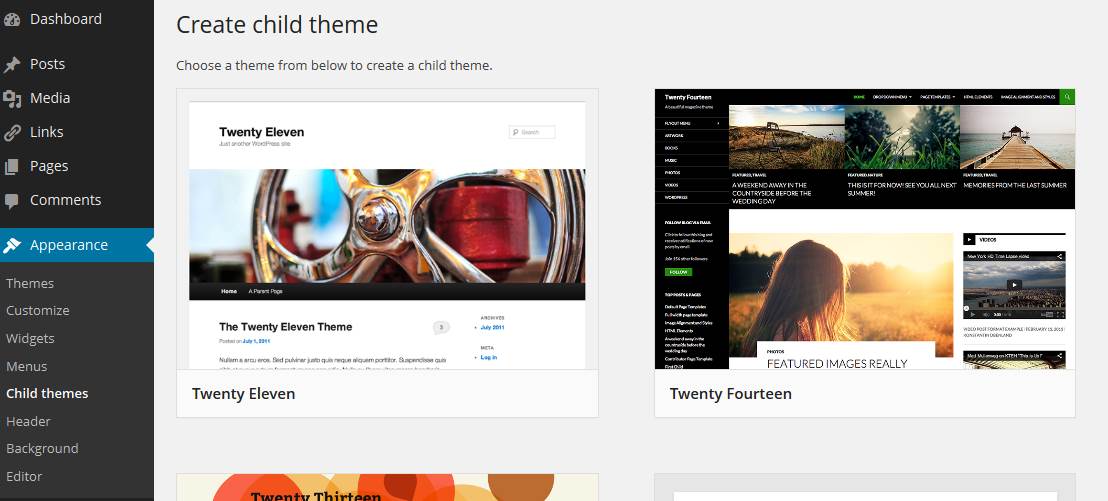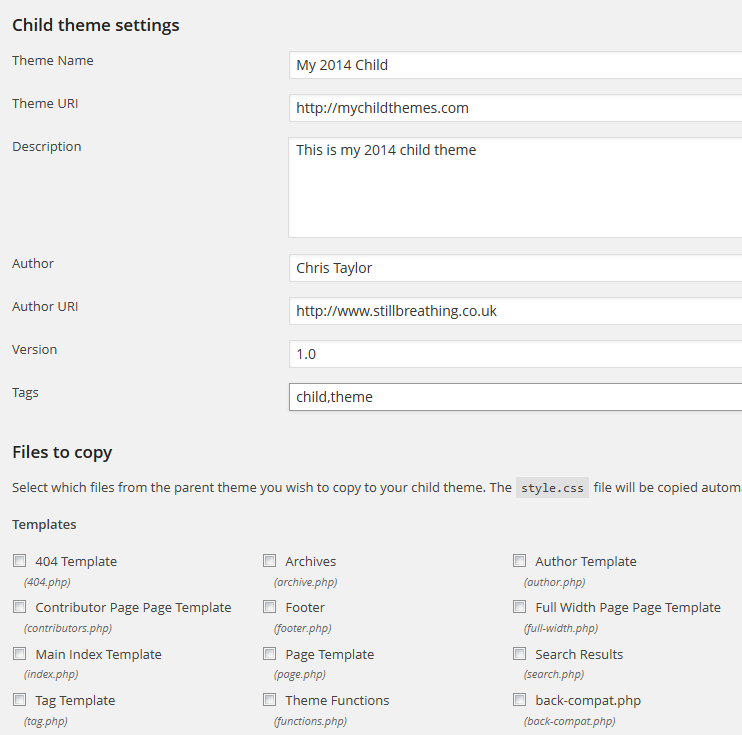 I'm no designer (as you can probably tell) but this seemed like a good idea that could save people some time.