It's been a while since I made any LEGO office equipment. I had to fix that.
I found my desk getting cluttered with a few bits I always had hanging round:
Pens and pencils
Headphones
Short USB cables (for charging my phone etc)
Couple of small backup drives
USB memory sticks
USB adapters
Capo (I play a bit of guitar)
Plectrums. Should that be plectra?
All necessary, all needed at my fingertips, but messy to leave lying around. So I built a desk tidy.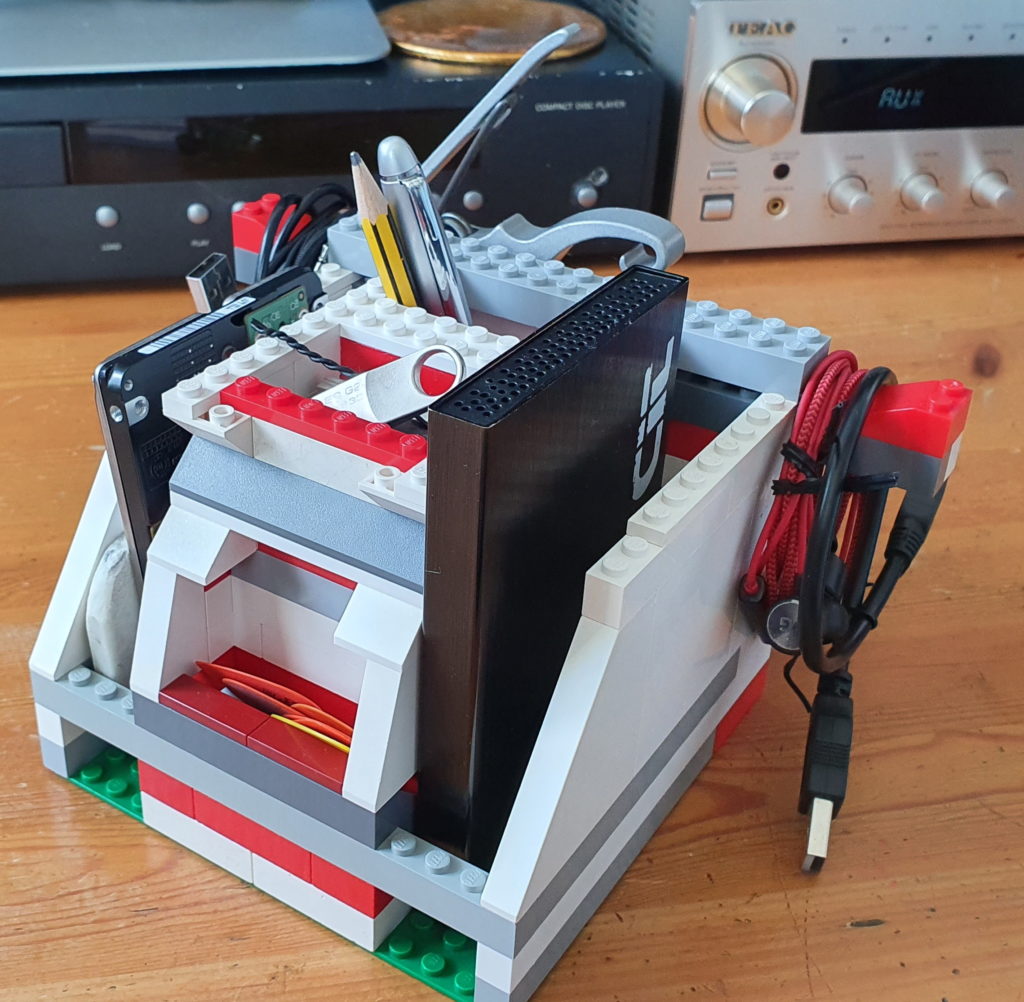 It's got a place for everything, and everything in its place. Somewhere to put my plectrums/plectra.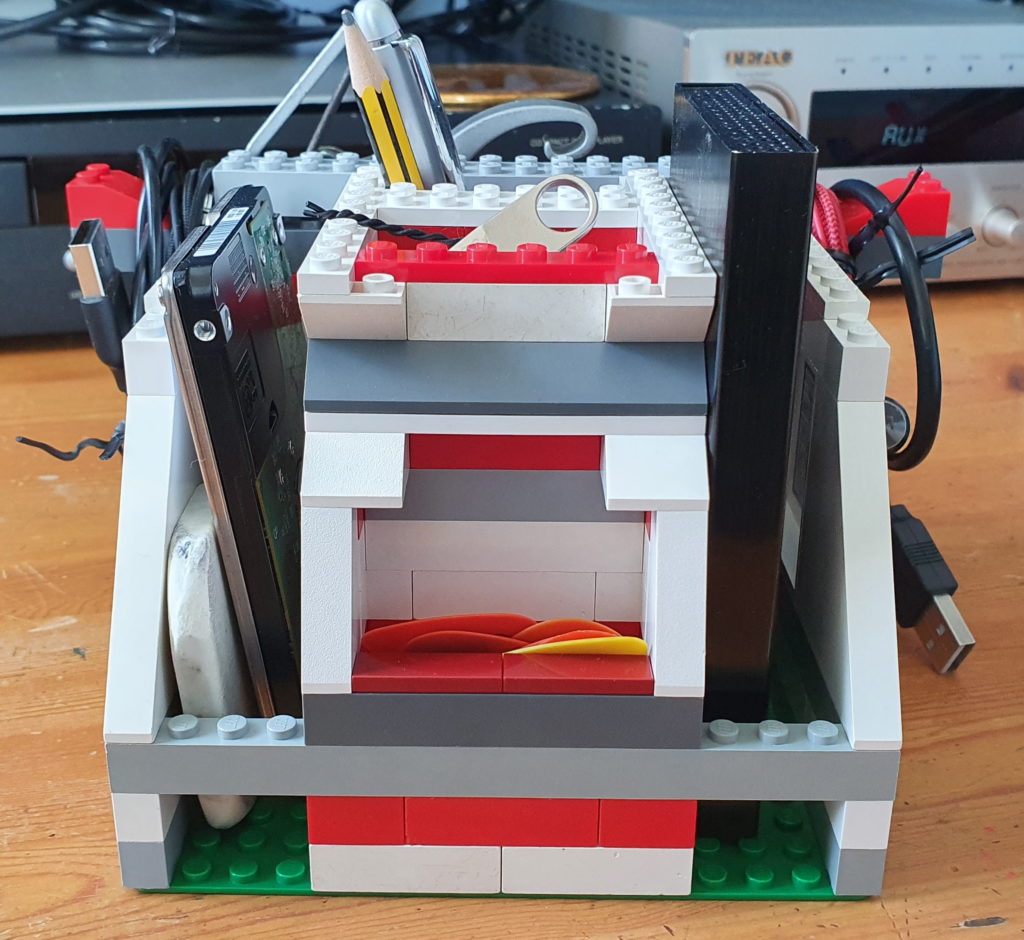 A pot on top for USB memory sticks and adapters, and any other small knick-knacks.
Cable hooks on each side. I decided against a more complicated system to store cables as … well, it's not needed.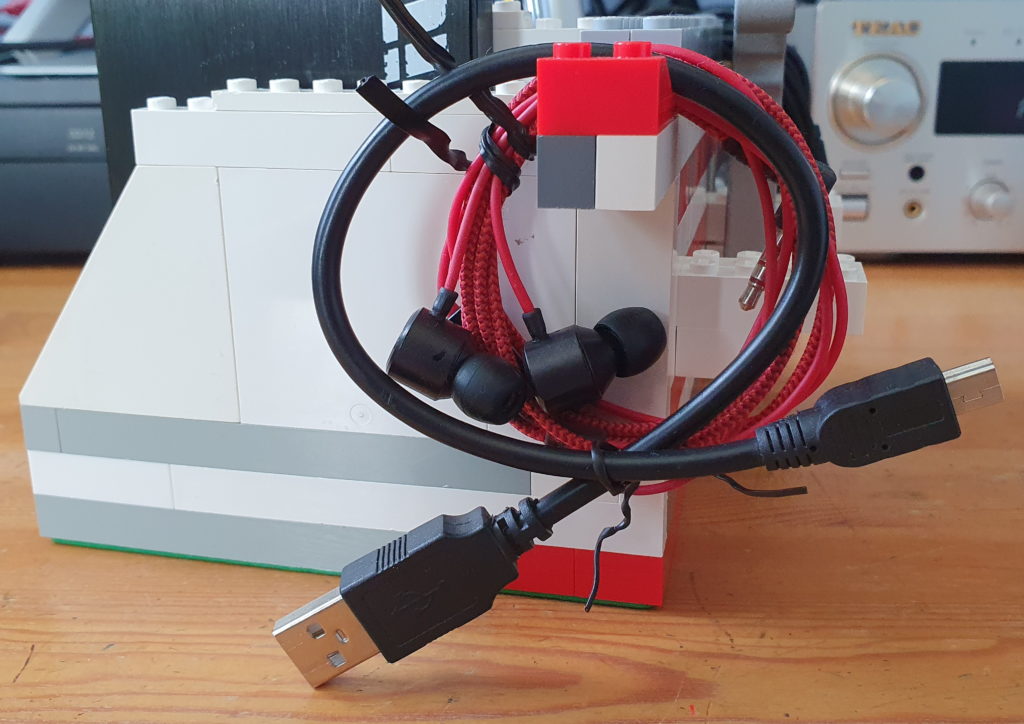 Round the back is a bracket for my capo. There are actually two brackets, not that I have two capo (capi?) but I needed the unit to be symmetrical.
And there are two caddies for storing the backup drives. I've also got an eraser in there, too.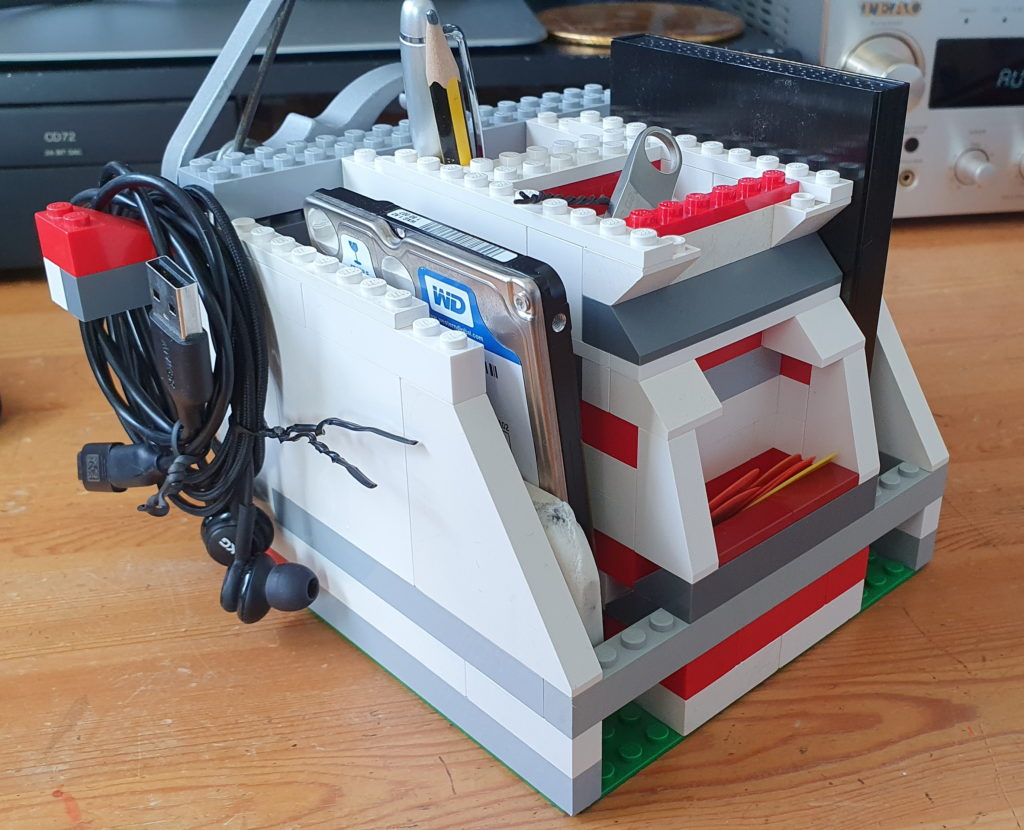 This was a fun little project to build! But I need to stop, as my wife is starting to think I'm strange. Or rather, stranger than she already thought I was.